Medico-legal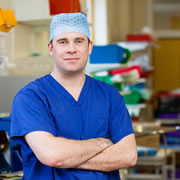 Andy acts as an independent medical expert and consults for medico-legal cases, particularly personal injury litigation. Reports are commissioned by claimants' solicitors, defense/insurance company solicitors, and on a joint basis. He represents both defendants and claimants but does not currently undertake medical negligence cases.
Andy offers a prompt and efficient service and can ensure that a report is completed within 14 days of examination of the client if required. Cases can be turned around more quickly if required.
Consultations can be carried out in The Saxon Clinic, Milton Keynes or The Manor in Bedford.
If you are attending for a medico-legal appointment please bring with you two forms of identification – one with your address – such as a bank statement or utility bill – and one with photograph of yourself – such as your passport or driving license (the report is being prepared for the court, and as such everything needs to be verified including your identity).
If you would like Andy to prepare a medico-legal report for your client and require more information such as a CV, an example of his reports or fees please contact his secretary.
Tel/Fax: 07398 111762
Andy is recognized as an expert medical witness by the majority of the UKs' leading medico legal report companies.